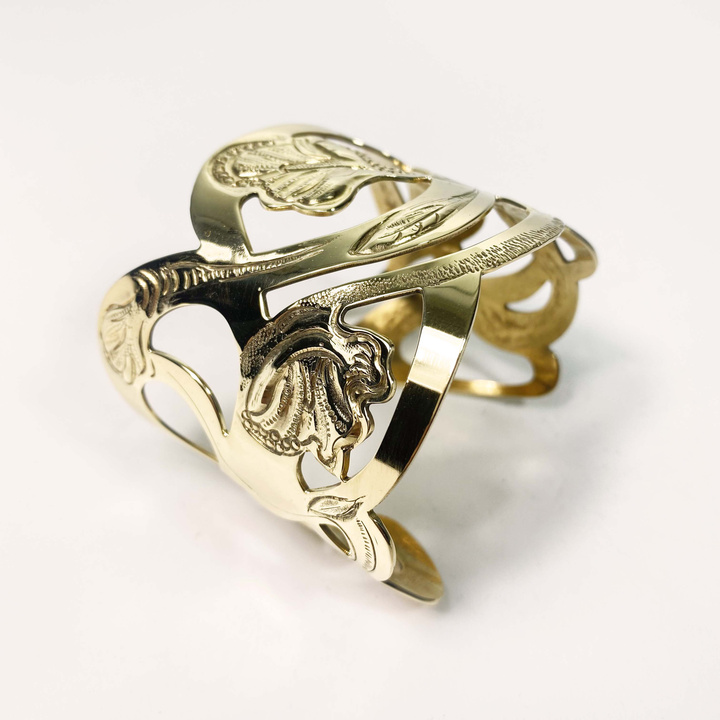 Description
---
Cuff bracelet handcrafted by our goldsmiths. Each bracelet is unique.
Inspired by Art Nouveau, the goldsmith jeweler uses the technique of chasing to give relief and color to his floral composition.
The manufacturing method of this cuff makes it unique and although belonging to the same collection, each cuff bracelet will have its particularities.
This bracelet will be delivered to you in its gift box accompanied by its certificate of authenticity.
Gold plated brass.