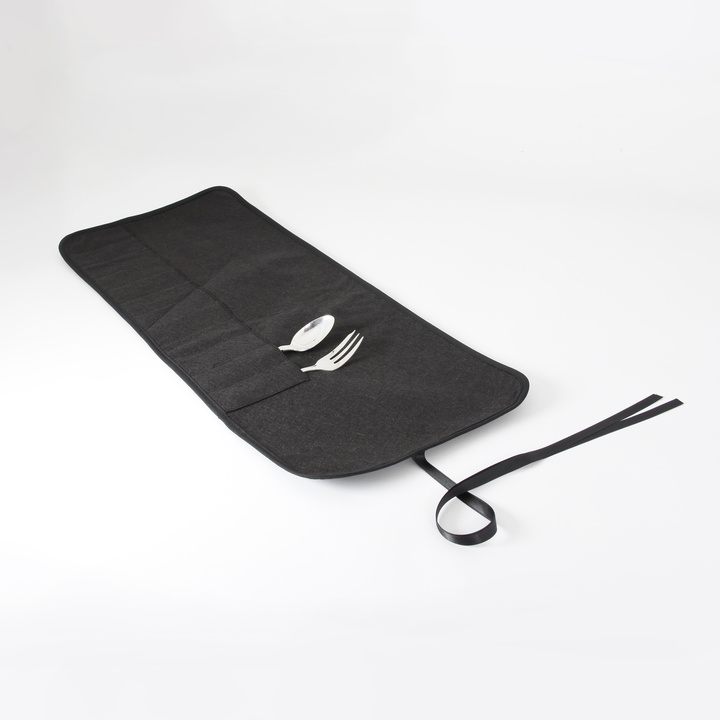 Description
---
Cutlery dimensions: up to 15.5 cm
Usage tips:
The 12 pieces are slid into individual compartments and do not touch each other to avoid spotting that tarnishes money.
-Place 12 pieces in their compartments.
-Rabat the top of the kit on the cutlery then roll there.
Your cutlery stays bright and you can use them without having to polish them with each use.
The edge of the kit is elegantly lined with a cotton braid.
Closed by a satin link.
Black brown color.
Advantages:
Anti-tarnish treated felt
Solidity: thick felt and cotton finish
Easy storage and space saving
Finished the chore of the cleaning with each use